Your Yorkshire based energy experts
We're a Yorkshire based company, who specialise in renewable energy and energy saving for your home.
Our Energy Assessors and Green Deal Advisors are accredited by Government approved Certification Bodies and are covered by Public Liability and Professional Indemnity insurances.
We cover South Yorkshire, Derbyshire and Cheshire regions, including Sheffield, Macclesfield, Chesterfield, Doncaster, Rotherham, Barnsley, and surrounding villages.

We work with trusted partners
If work is required at your property, our reputable local contractors will be on hand to complete any work to the highest quality.
Our partners include Home Team, Renewergies, and PK Group.

Our services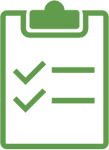 Energy Performance Certificate assessments
An Energy Performance Certificate (EPC) is required for buying, selling or renting a property.
An EPC reports the amount of energy used, carbon levels and predicts energy costs. It also provides recommendations for energy saving measures that would reduce bills. Assessments only usually last around 40 minutes at your property - we'll be in and out in no time!
Prices range from £40 - Make an enquiry

Green Deal Report and Advice assessments
The Green Deal is a government initiative that allows you to improve energy efficiency and save money spent on heating without the upfront costs.
A Green Deal Assessment is required if you apply for the Green Deal Cashback Scheme or Renewable Heat Incentive Scheme (RHI) or Feed-In Tariffs scheme (FITs). If work is required, we work with trusted suppliers to complete the required work such as installing a new boiler, or insulating internal or external walls.
Prices range from £99 - Make an enquiry
Cavity walls and loft surveys
Cavity wall and loft insulations can save you between £100-250 per year depending on the overall area of your external wall.
Ensure your insulation is up to scratch with our a survey. We have a strong national network of renewable energy companies such as Renewergies, who provide free cavity and loft insulations for any household in England!
Prices range from £20 - Make an enquiry
Make an enquiry
Thanks for your enquiry - we'll get back to you as soon as possible.
Contact details
Email
info@ecoenergy.today
Phone

0114 276 5939

Mobile

07733355334

Address
EcoEnergyToday
27 Thoresby Rd
Sheffield, S6 2PG